FlexiRoof Koi Carp Pond Enclosures
Stable and weatherproof roofing for Koi carp ponds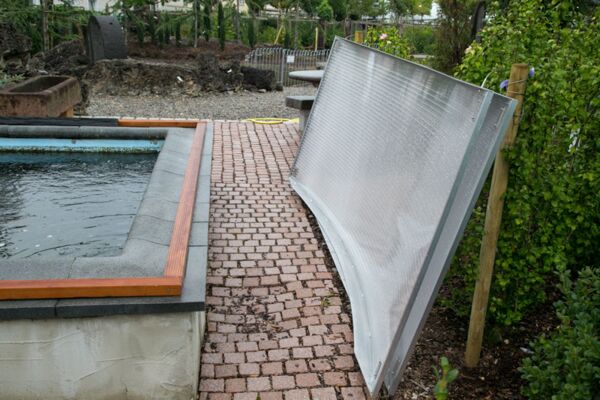 Easy Handling
FlexiRoof roofing elements are robust yet easy to use. The elements can be easily moved or removed. They can be stacked next to the pond to save space.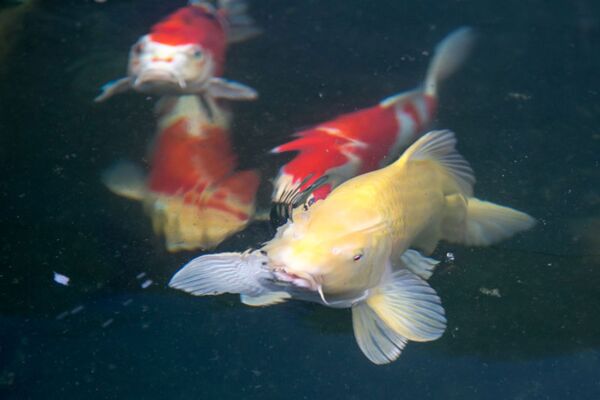 Protection from dirt, leaves, ...
A canopy protects the pond from contamination. This prevents leaves and dust from entering the pond. Also unwelcome visitors like fish eggs or ducks stay away from the water.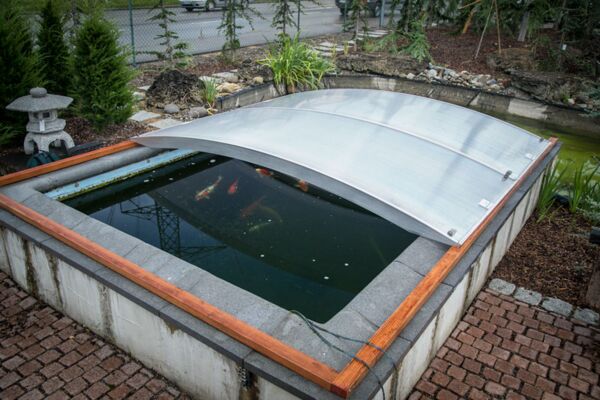 Closed and yet open
FlexiRoof does not close the pond completely. This allows fermentation gases to escape, for the necessary gas exchange and sufficient oxygen to enter the roofed pond.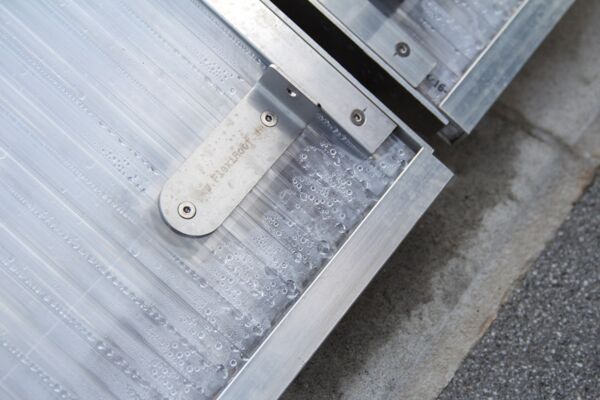 Robust and durable
FlexiRoof is made from durable materials and ensures a long service life. The first FlexiRoof prototype has been in use now for 15 years.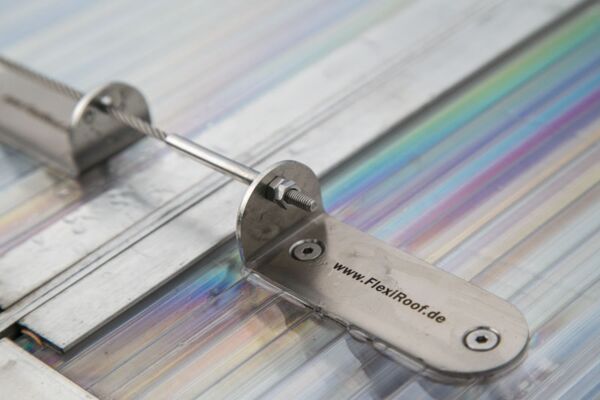 Storm and theft protection
FlexiRoof elements are equipped with storm protection. This also prevents unauthorized access (theft protection).
Heat insulating cover
FlexiRoof guarantees a constant pond temperature with only slight fluctuations (day and night), especially during the transition period. It protects against rain, snow and hail.
Learn more...
Take a look at our special Website to get further informations about our Koi Carp solutions.