About us
From a cover initially developed for own use, a popular series product was born.
What do I expect from a pool enclosure? A few years ago I asked myself the same question: Which roof is the right one for my swimming pool? And so I looked at the many systems available on the market, but unfortunately I could not find anything that would meet my expectations. As a result, my curiosity as an engineer led me step by step to a new system. A few years ago I finally managed to put my vision of a flexible pool enclosure into practice. My specially developed and constructed roof now decorates our swimming pool and has already proven itself for many years.
Eventually, the idea came up that it might also be an alternative to the many systems available on the market for other swimming pool owners. So why not also for you?
On this website I would like to introduce you to the FlexiRoof system and share my - partly "subjective" - opinion. If you are interested, I can offer you a proven system that can be flexibly adapted to your dimensions and circumstances. I can offer you a well functioning, high quality system, which is also attractive in price. You are welcome to visit, test and judge my FlexiRoof or the many customers who reference me. A trip to the beautiful Bad Waldsee - between Biberach and Ravensburg, not far from Lake Constance and the beautiful Allgäu is always worthwhile.
Should you find my swimming pool enclosure "FlexiRoof" appealing or interesting, I would be delighted to receive your enquiry or call.
Best regards
Rainer Jäck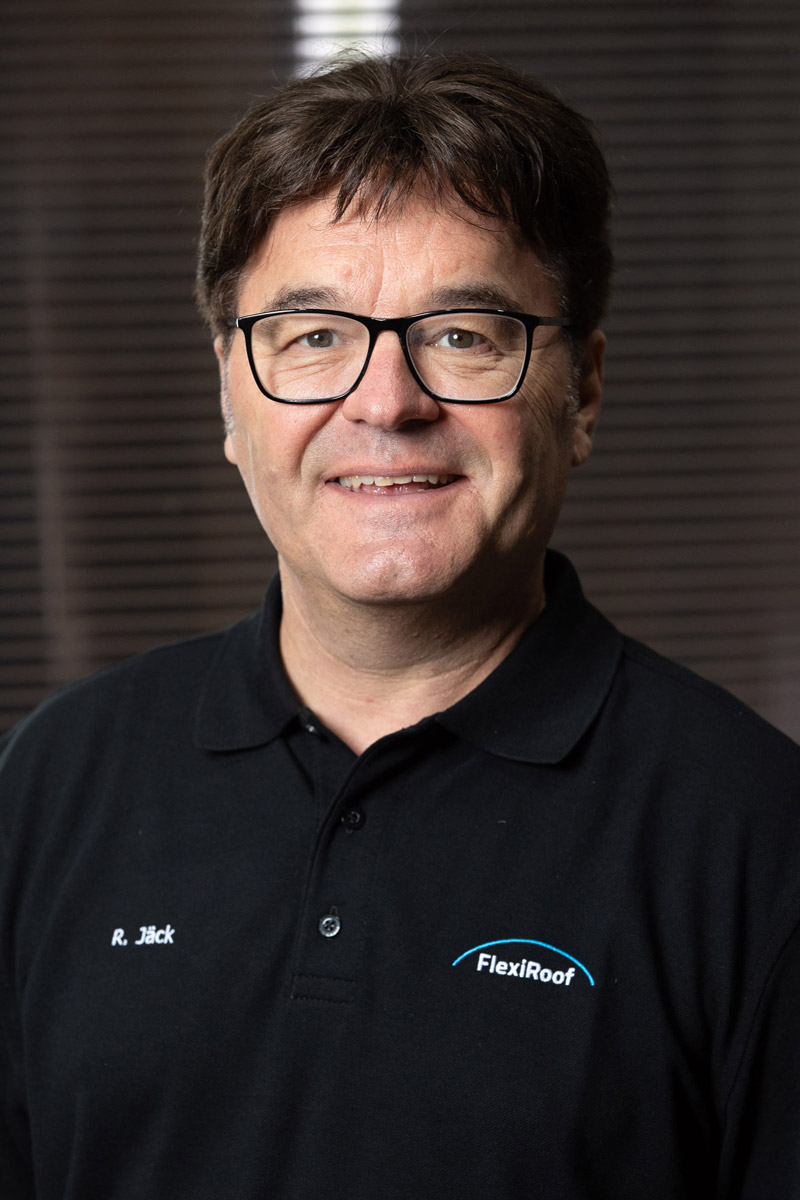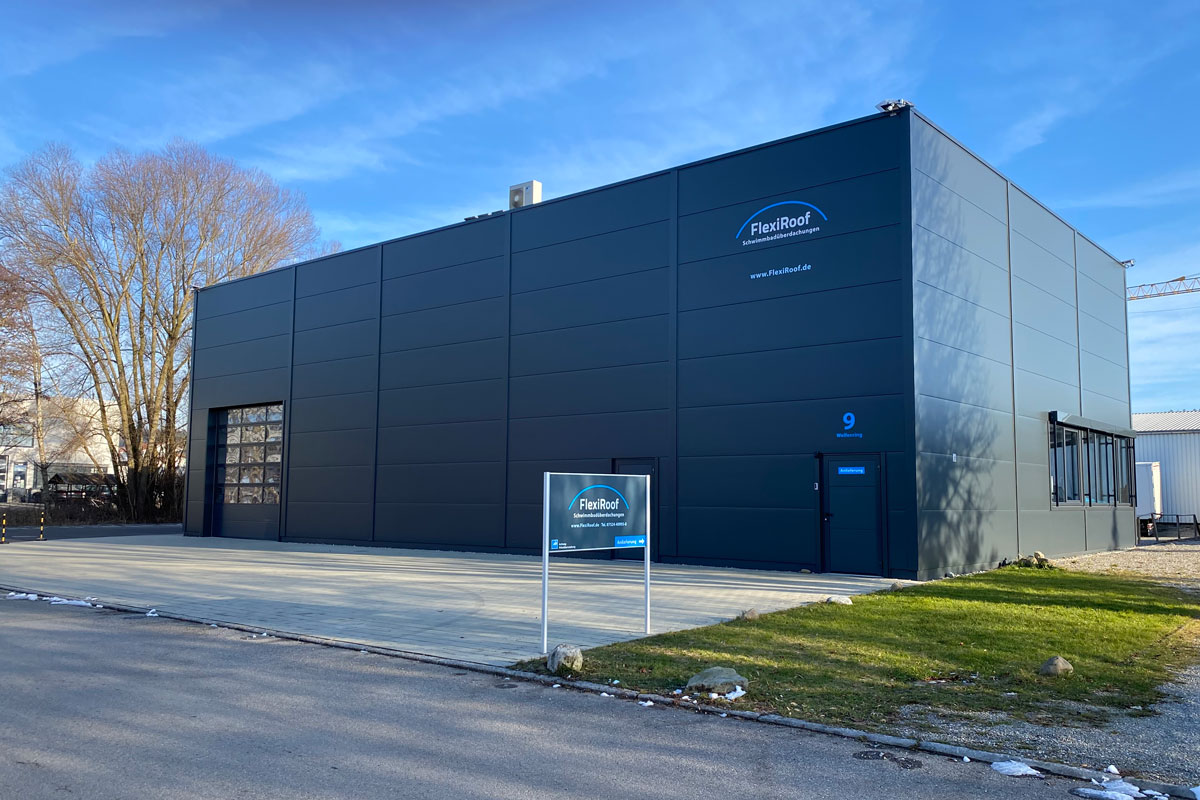 In der Zwischenzeit verzeichnet FlexiRoof ein jährlich zweistelliges Wachstum und ist zu einem mittelständischen Unternehmen gewachsen.
Mit über 30 Mitarbeiter liefern wir inzwischen weltweit Lösungen für Schwimmbadüberdachungen. Im Bereich der isolierenden Abdeckungen für Schwimmbäder und Koiteiche sind wir Technologieführer.
Die 2019 neu bezogene Produktionshalle ist bereits wieder zu klein. Für Ende 2022 ist ein Anbau in Planung.