FlexiRoof pool enclosures / covers Made in Germany
world-wide shipping
slim, no rail system necessary, simple and completely removable
FlexiRoof combines many practical features that you would expect from a pool cover. Quick opening (completely or just single elements) by only one person, easy to move, perfectly insulated and winter proof under snow load.
At the same time FlexiRoof combines elegant and modern design to fulfill aesthetic and practical aspirations.
The FlexiRoof pool enclosure consists of multiple elements that can be wheeled away without installing ugly rails on the pools edge. Get to know these and many other advantages of FlexiRoof pool covers by enquiring today.
There are six different options available that can be installed over almost every pool regardless size and shape. Contact our sales team to answer your questions and request your individual quote by clicking the inquiry button.
FlexiRoof offers many features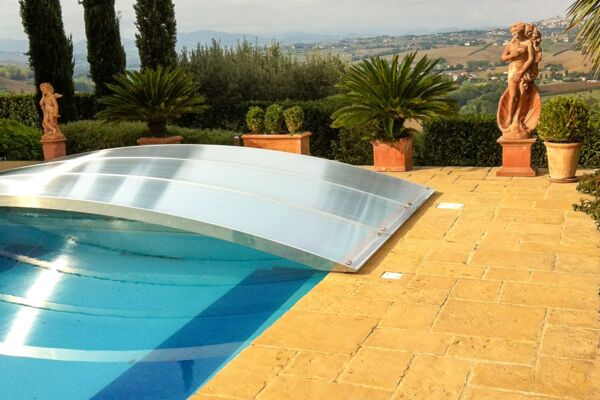 No rails needed
Fits over every pool, modern design without ugly rails or fastening profiles on the pool edge.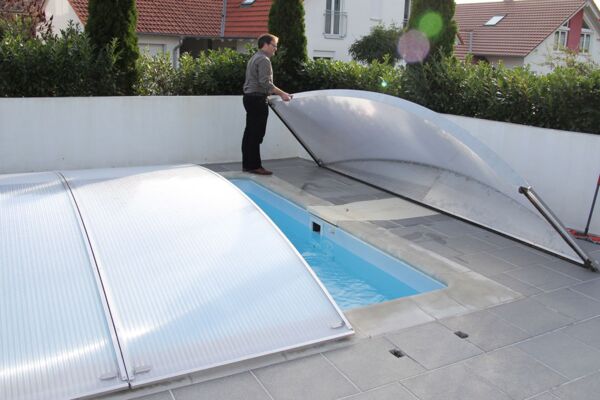 Opened within seconds
By lifting and stacking of one end element you will have access to your pool.
Stable and durable
FlexiRoof is made of aluminum and stainless steel. The load bearing elements are from high-grade, weatherproof materials designed for a long service life.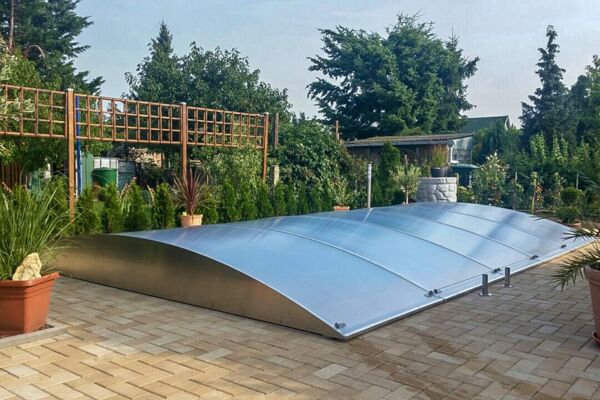 Elegant design
FlexiRoof is characterized by an aesthetic and flat design made from high-quality materials for an appealing look.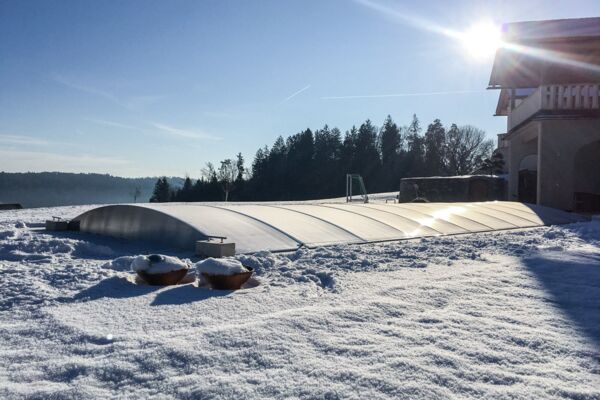 For summer and winter
Protects your pool year round: snow protection in winter or just partly or completely removable in summer.
Perfectly insulated
With the insulation properties of FlexiRoof you will also save energy and will be able to use your pool from April till November (if you are using a solar heating or air-heating pump).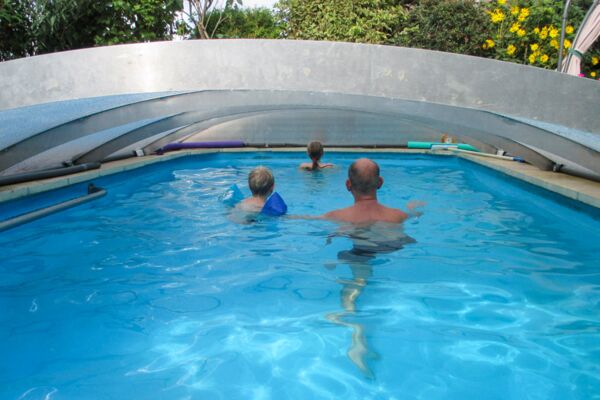 Swimming under enclosure
FlexiRoof can create your own indoor swimming pool. The cover provides sufficient clearance to swim underneath.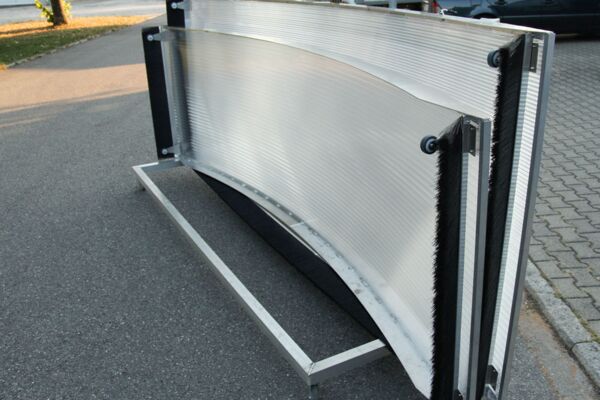 Completely removable
Remove your FlexiRoof completely and store it away during the summer months. Use our transport trolley for easy transport.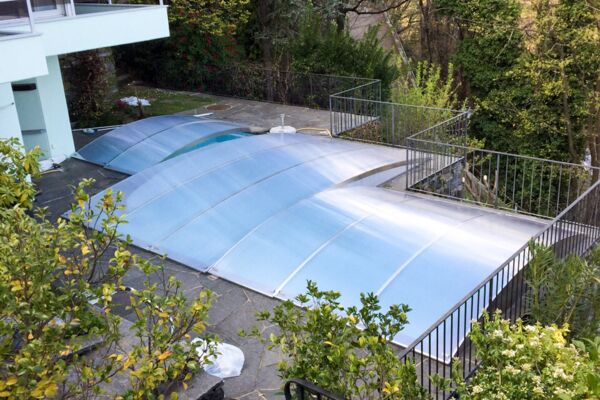 Cover for any shape
Regardless of whether your pool is square, round or polygon – small or big (width up to 12 meter) – FlexiRoof will cover your needs.
FlexiRoof examples and references